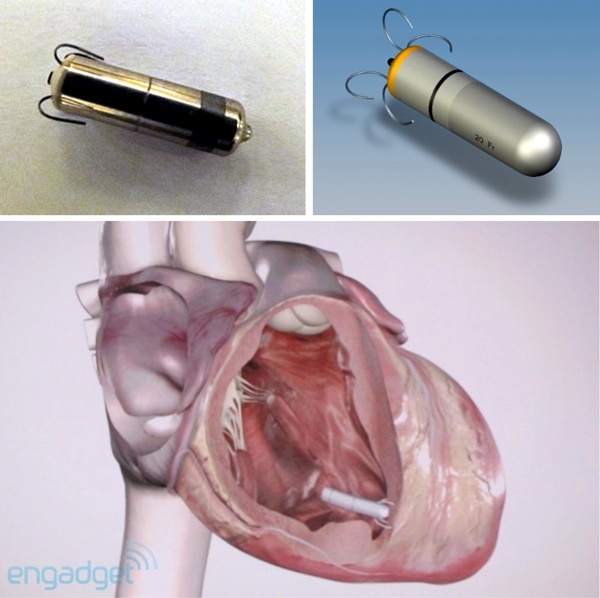 Medtronic announced at TEDMED 2010 that it is working on leadless pacemakers.  Dr. Stephen Osterle, senior vice president of medicine and technology and member of Medtronic's Executive Management Team, unveiled the device. Osterle said that physicians will be able to control the device with a smart phone.
Prototype of Medtronic's injectable pacemaker
Dr. Stephen Osterle also announced that Medtronic is developing a miniature, injectable pacemaker that could be ready for market introduction within five years. The device, which is roughly the size of a Tic Tac, could be inserted into the heart using a technique similar to cardiac catheterization.   Accoding to Osterle, the company has already developed most of the components needed to build the device.  Between 60 and 70 pacemakers could be fabricated on a 6-in. wafer. The company still is in the process of looking for a means to power the device. To do so, it is working with startups that make thin-film batteries and other innovative power sources.
EBR Systems Inc., based in Sunnyvale, CA, is developing a competitive leadless pacemaker system that uses ultrasound waves to activate a tiny device in the heart that converts the acoustic energy into electricity.  In addition, Nanostim is also working on a leadless pacemaker.
Company website: www.medtronic.com