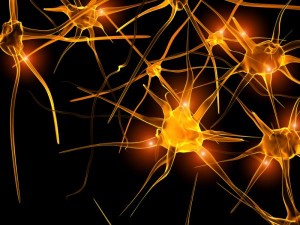 Johns Hopkins' Sridevi V. Sarma, an assistant professor of biomedical engineering, has devised new seizure detection software that, in early testing, significantly cuts the number of unneeded brain-stimulation therapy that an epilepsy patient would receive.
According to Sarma, "These devices use algorithms—a series of mathematical steps—to figure out when to administer the treatment," Sarma said. "They're very good at detecting when a seizure is about to happen, but they also produce lots of false positives, sometimes hundreds in one day. If you introduce electric current to the brain too often, we don't know what the health impacts might be. Also, too many false alarms can shorten the life of the battery that powers the device, which must be replaced surgically."
Her new software was tested on real-time brain activity recordings collected from four patients with drug-resistant epilepsy who experienced seizures while being monitored. In a study published recently in the journal Epilepsy & Behavior, Sarma's team reported that its system yielded superior results, including flawless detection of actual seizures and up to 80 percent fewer alarms when a seizure was not occurring. Although the testing was not conducted on patients in a clinical setting, the results were promising.
Sarma's team compared electrical data from the brains of epilepsy patients before, during and after seizures. The researchers looked at how this activity changed over time, particularly when a seizure began. "We wanted to figure out when would be the optimal time to step in with treatment to stop the seizure," she said. The team members "trained" their system to look for that moment without setting off false alarms.
Click here for press release from John Hopkins University.