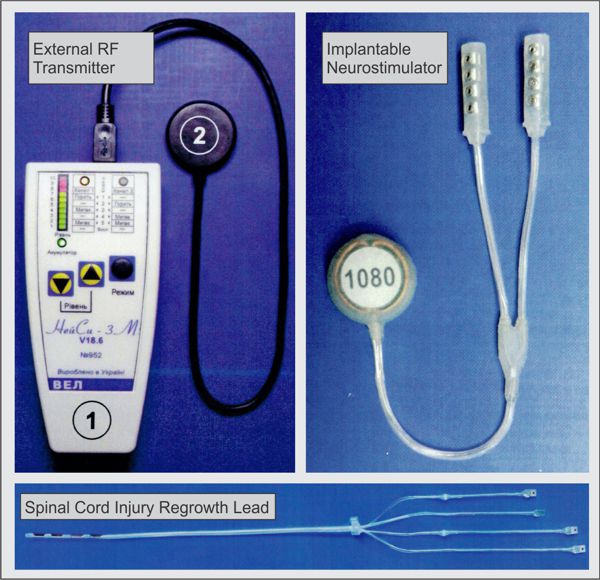 I was recently invited to visit a company in Kiev, Ukraine which manufactures implantable neurostimulators intended to cause nerve regrowth after spinal-cord or peripheral-nerve injury.
WEL was founded in 1993 for the development and production of electronics and microelectronics products. Its design and manufacturing facilities are located within a Soviet-era microelectronics manufacturing complex that is now largely abandoned.
WEL's bread-and-butter is the production of industrial power control systems, but got into the medical implantables business after a request from a local hospital treating spinal-cord injury war casualties.
WEL's main neurostimulator system is the "Neuci-3M" two-channel, externally RF-powered system. The implant is a simple two-frequency passive receiver potted in epoxy and overmolded with silicone rubber. The external transmitter is responsible for controlling all stimulation parameters. WEL also produces their own leads, including one with "petal" electrodes specifically for the stimulation of nerve regrowth.
WEL's homepage is at: http://www.wel.net.ua/  They don't have an English webpage, but Google translate does pretty well when viewing the page through Chrome.
Clinical work with this neurostimulator is conducted mainly by the Academician A. P. Romodanov Institute of Neurosurgery of the Academy of Medical Sciences of Ukraine.