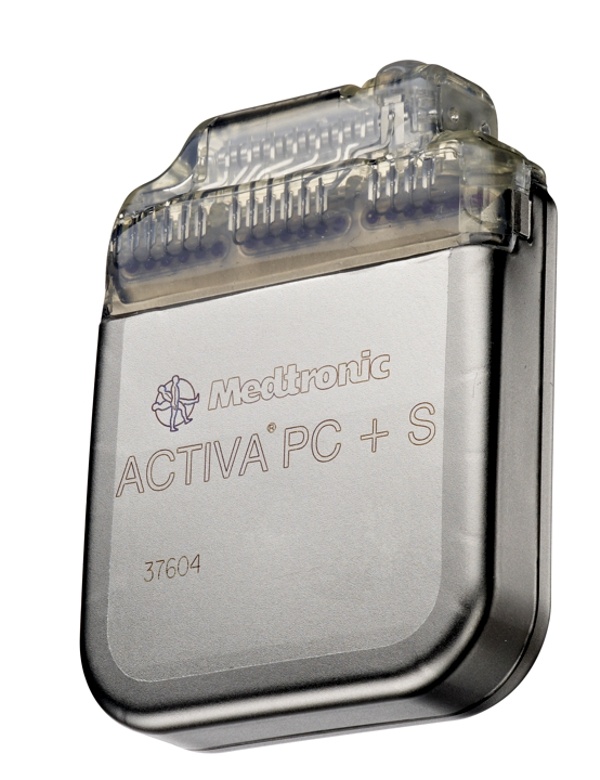 Medtronic today announced the first US implant of the novel Activa® PC+S deep brain stimulation (DBS) system that, for the first time, enables the sensing and recording of select brain activity while simultaneously providing targeted DBS therapy.
According to the press release:
MINNEAPOLIS – December 5, 2013 – Medtronic, Inc. (NYSE: MDT) today announced the first U.S. implants of a novel deep brain stimulation (DBS) system in research that may one day transform the treatment of devastating neurological and psychological disorders, such as Parkinson's disease, essential tremor, dystonia, and treatment-resistant obsessive-compulsive disorder.

The Activa® PC+S DBS system delivers Medtronic DBS therapy while simultaneously sensing and recording electrical signals in key areas of the brain, using sensing technology and an adjustable stimulation algorithm. This system, which is not approved by the Food and Drug Administration for commercial use in the United States and is available to select physicians for investigational use only, may offer researchers revolutionary insights into how neurological conditions develop and progress, as well as the brain's specific responses to Medtronic DBS therapy. Additionally, the system may provide future possibilities for creating personalized DBS therapy across a range of conditions.