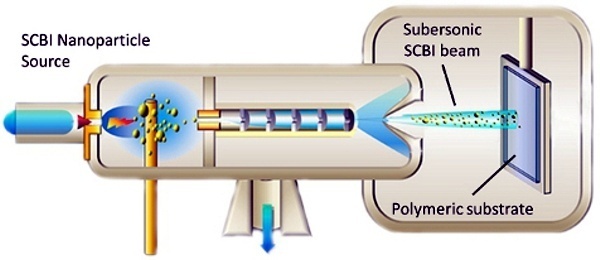 WISE (Wiringless Implantable Stretchable Electronics), a Milan- and Berlin-based medical device companyraised a seed-round of € 1 M to advance the development of its first product aimed at the spinal cord stimulation market.
WISE's technology relies on Supersonic Cluster Beam Implantation (SCBI) for the metallization of polymers and elastomers. SCBI allows to fabricate complex microelectronic circuits and interconnects on stretchable and conformable supports that preserve their electrical performances after extensive cycles of stretching and bending of the substrates. The devices can be efficiently fabricated on biocompatible platforms, and are therefore suitable for the production of implantable biomedical devices.
According to the press release:
The leads and extensions presently used in neurostimulation come with two major limitations: breakage and dislocation, both caused by the stiffness of the material currently being used and requiring surgical replacement of the electrodes. WISE's competitive advantage is built on a proprietary technology, developed at the University of Milan, that allows for the insertion of electronic microcircuits in biocompatible silicones. Based on this technology, WISE is able to generate highly elastic electrodes of supreme reliability that resist stretching and twisting without the risk of dislocation or electrical failure.

"We are certain, that there will be a demand for WISE's versatile products and we can't wait to see the company tap into the rapidly expanding neurostimulation market; a billion-dollar market that has been eagerly waiting to see true innovation over the last years" comments Dr. Christian Jung of HTGF. "Not only will the production costs be orders of magnitude lower than current standard, but also, by the reduced invasiveness of the devices, WISE will sustain the momentum to the ongoing efforts of widening the range of pathologies in which neurostimulation can come to use".

Other than solving the problems of breakage and dislocation and being much cheaper to produce than current standard, WISE's electrodes are also significantly smaller and softer, reducing the risks of tissue inflammation often seen in patients. "We have been following WISE since their victory at the Start Up Initiative/Nanochallenge 2011. We strongly believe in the potential of its technology and products which could become a game-changer", says Atlante Seed's Dr. Alvise Bonivento. "Moreover, we are also delighted to be part of such an International panel of investors which will be able to provide an important support to the development of WISE."

"Current technology has become unfit to the needs of contemporary and future neurostimulation systems that require miniaturized, flexible and reliable leads " adds b-to-v Partner's Benedikt Kronberger. "Patient-tailored lead patterns now seem within reach, due to WISE's ability to deliver on highly complex lead patterns".