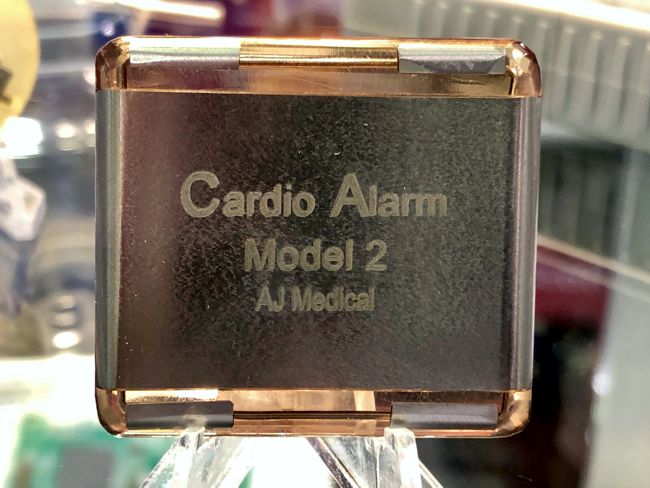 Walking through MD&M is always fun because component and assembly companies often display implantable devices that never made it to market or technologies that they are incorporating into brand new devices that have not yet reached prime time.
AJ Medical's CardioAlarm is a sample of an implantable device that didn't quite made it. It was meant to automatically detect cardiac arrest and use a wirelessly-connected pager-like device to alert bystanders and call 911.
As many other alert implantable medical devices, CardioAlarm didn't make it to market. The latest victim being Angel Medical needing to seek Chapter 11 bankruptcy protection soon after achieving FDA approval for its Guardian Implantable Heart Attack Monitor, although hopefully this is just a financial restructuring exercise to gear up for full commercialization of the device.