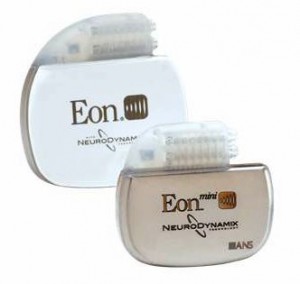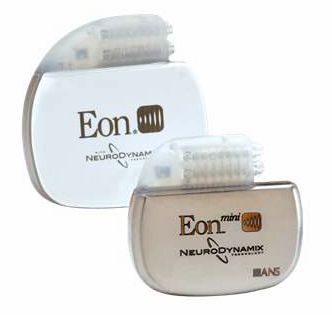 St. Jude announced today that it has launched the SENSE™ Subcutaneous and Epidural Neuromodulation System Evaluation study – a clinical study to evaluate the combination of peripheral nerve field stimulation (PNfS), and spinal cord stimulation (SCS), to determine whether the two therapies together offer more effective management of chronic low back and leg pain than SCS alone.
According to the press release:
Peripheral nerve field stimulation and SCS are minimally-invasive neurostimulation therapies that involve the implant of a stimulation device and small electrical leads. In SCS, leads are placed in the epidural space to interrupt or mask the transmission of pain signals to the brain. In PNfS, leads are placed just under the skin in the subcutaneous tissue to stimulate the network of peripheral nerve fibers in order to reduce the pain at the location where it is most severe. PNfS is not the same as peripheral nerve stimulation (PNS), which targets a specific nerve. Instead, PNfS targets a more general network of nerves.

"We often see patients who have had multiple back surgeries to alleviate their debilitating chronic pain. Ultimately, many of these surgeries fail, leaving patients to seek other options like neurostimulation therapy," said Dr. Porter McRoberts, interventional pain physician, Holy Cross Orthopedic Institute, Fort Lauderdale, Fla., and the principal investigator in the study. "Peripheral nerve field stimulation therapy, targeting local nerves near the painful area, combined with traditional spinal cord stimulation, targeting the central nervous system, has the potential to improve our ability to effectively manage patients with difficult-to-treat low back pain."

The SENSE trial is a randomized, prospective, multicenter, clinical study to demonstrate the safety and efficacy of PNfS used in combination with SCS to manage patients with chronic low back pain and leg pain. The study will collect information regarding pain reduction, quality of life and changes in disability measures. Additionally, the study will gather cost-effectiveness data to support reimbursement coverage for PNfS used in conjunction with SCS. A maximum of 450 patients at up to 35 sites in the U.S. will be enrolled. To qualify for the study, participants must have chronic low back and leg pain as a result of Failed Back Surgery Syndrome (FBSS), a condition that refers to patients with back pain or leg pain despite lumbar surgery. Study participants will be randomly assigned to either an SCS-only group or a group that includes PNfS combined with SCS.

"Traditional spinal cord stimulation therapy has been used to manage chronic pain for more than 40 years and it works very well for many pain conditions," said Dr. Mark D. Carlson, chief medical officer and vice president of global clinical affairs for St. Jude Medical. "Peripheral nerve field stimulation as an adjunct therapy has the potential to improve outcomes for those who struggle with severe chronic low back and leg pain."

The study design uses Eon Mini™ and Eon™ rechargeable neurostimulators with percutaneous leads. Study physicians may also opt to use the Epiducer™ lead delivery system to aid in the placement of SCS leads. This first-of-its-kind system allows physicians to place multiple neurostimulation leads in the epidural space through a single entry point.