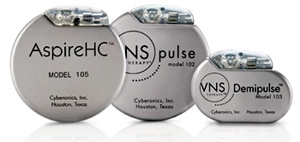 Cyberonics reported $70.1 million in sales for the quarter (fiscal Q2 2014), up around 12% from than $62.9 million booked in the fiscal 2013 second quarter. Net income grew, but at a more moderate pace. It surpassed $13.8 million, versus $13.5 million in net income booked during the same period a year ago.  Operating result highlights for Q2 2014 included:
Record worldwide sales of $70.1 million, an increase of 12.0%
Record worldwide unit sales of 3,496, an increase of 8.2%
Record U.S. net product sales of $57.9 million, an increase of 12.4%
Continued strong International unit sales of 978, an increase of 9.8%
Income from operations increased by 8.5% to a record $21.9 million
 As a result, Cyberonics boosted its guidance for the rest of the 2014 fiscal year. Net sales are now expected to climb to between $281 million and $285 million, versus the $279 million to $283 million stated in previous guidance.